Enjoy fun inflight games with AirAsia Sky Play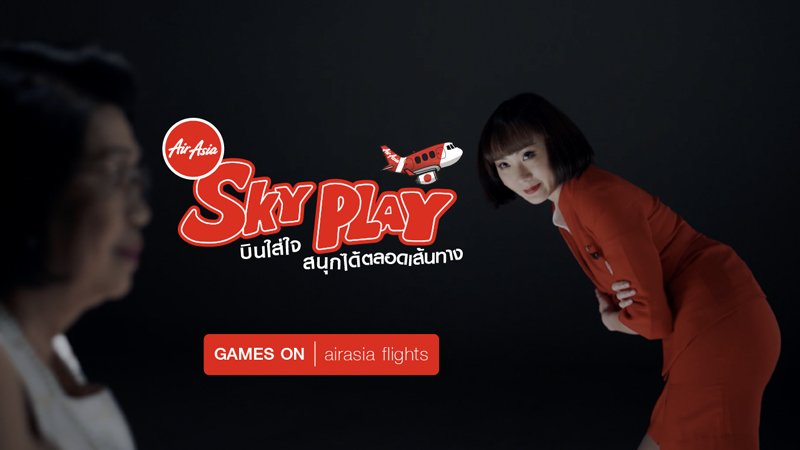 BANGKOK, 3 March 2023 - AirAsia style fun is back! Airasia Sky Play is bringing fun to every flight. Play brain-teasing games including junior detective, origami planes, cabin crew mystery, scavenger hunt, hidden words, photo hunt and many more. Find them all on a total 162 domestic* AirAsia flights today to 12 March, 2023.
Ms. Tansita Akrarittipirom, Head of Commercial for AirAsia Thailand, said "On top of safety and on-time performance, AirAsia has also remained committed to making its flights fun and enjoyable for passengers as an expression of its care. Successful previous examples were the memorable AirAsia Care Flight for special needs travelers and AirAsia Caring Gift, which presented small gifts to solve common passenger annoyances, such as lollipops to help with pressure equalization.
"This year we're presenting airasia Sky Play, which is a collection of hit brain-teasers all of our passengers are sure to enjoy and that will make every flight that much more fun" Ms. Tansita said.
Passengers can have fun with airasia Sky Play today to 12 March, 2023 on a total 162 domestic* flights. Book an AirAsia flight and play today!
*Available on selected domestic flights
---