NOW
EVERYONE
CAN FLY
Asia Aviation Public Company Limited
AAV in Numbers
The Company's Performance Highlights
On-time Performance
97%
of our flights in 2021
92%
of our flights in 2022
SET ANNOUNCEMENTS
Dissemination of the Notice of the 2023 Annual General Meeting of Shareholders on the Company's website
More Detail
ANNUAL GENERAL MEETING OF SHAREHOLDERS
SILENT PERIOD BEFORE THE Q1/2023 RESULTS ANNOUNCEMENT
PR News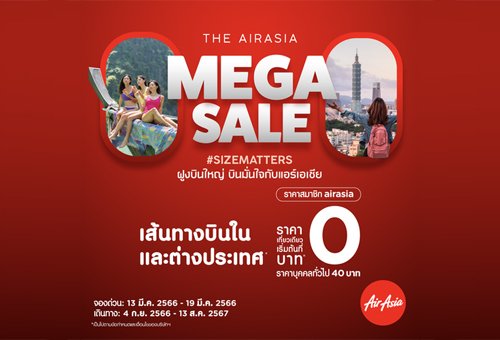 AirAsia MEGA SALE is back by popular demand with 10,000,000 Seats Domestic and International Flights from 0 THB! Book 13-19 March Only!
More Detail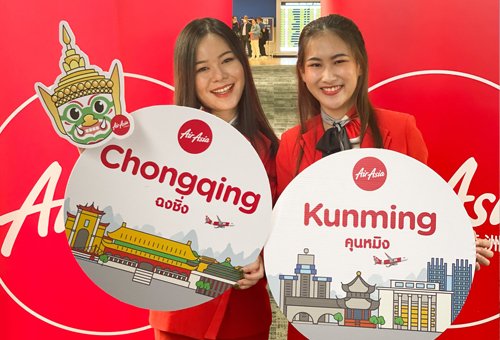 AirAsia welcomes full flights from China, signaling strong return of high-spending tourists Travel to China again with Promotional Fares from Only 3,800 THB one-way
More Detail
IR News
AAV records best quarterly performance since COVID-19 as total annual passengers reached 9.95 million in 4Q2022 First positive EBITDA in 11 quarters totalling Baht 1,628.9 million
More Detail
AAV Announces Operational Results for 3Q2022 with Revenue Up 969% YoY and 76% QoQ, 87% in Load Factor
More Detail
SUSTAINABILITY
Thai AirAsia acknowledges that airline business is one of the major carbon emitters through jet fuel burn which partly causes Greenhouse effect or Global Warming.
More Detail