AAV Won the Best Crisis Management (Small Cap) in South East Asia from IR Magazine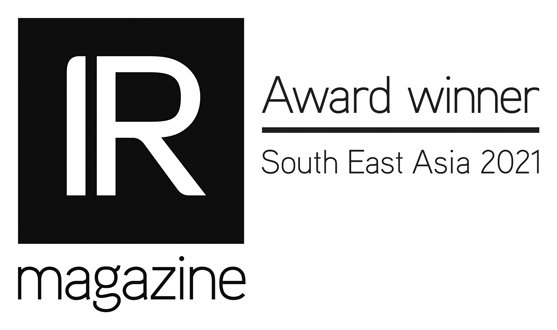 December 7, 2021 - Asia Aviation Public Company Limited (AAV), the parent company of Thai AirAsia, has been awarded the Best Crisis Management (Small Cap) for IR (Investor Relations) from the IR Magazine Forum & Awards South East Asia 2021 in association with SGX. Our representative in this event was Miss Pattarawan Sookplang, Senior Manager Investor Relations. Furthermore, AAV has been shortlisted as the best annual report finalist. The award's selection has been considered from investor relations performance by a panel of expert judges. This is the second year that the event was held in a virtual ceremony.
Pattararawan added "IR team's actions successfully protected and restored shareholder's value during the unexpected event. The COVID-19 crisis marks the most challenging situation that the company has ever faced. In 2021, we were keeping ourselves afloat, coupled with efficient capital management to conserve cash flow. Therefore, we needed to be enthusiastic about adapting strategies and operations to the ever-changing circumstances. Besides, we had to elevate our health and safety protocols to build confidence in travel while seeking out new business opportunities."
IR Magazine Awards are globally recognised as the most prestigious and accurate measure of outstanding performance within the IR space. The awards were presented to registered companies which have demonstrated exceptional performance in Investor Relations activities in South East Asia. The winners were evaluated and chosen by a panel of investment professionals and IR Magazine editors.
---