Hello airasia chat! "airasia super app users can now engage in real-time conversations"
airasia super app users can now engage in real-time conversations, join like-minded communities, play games and much more!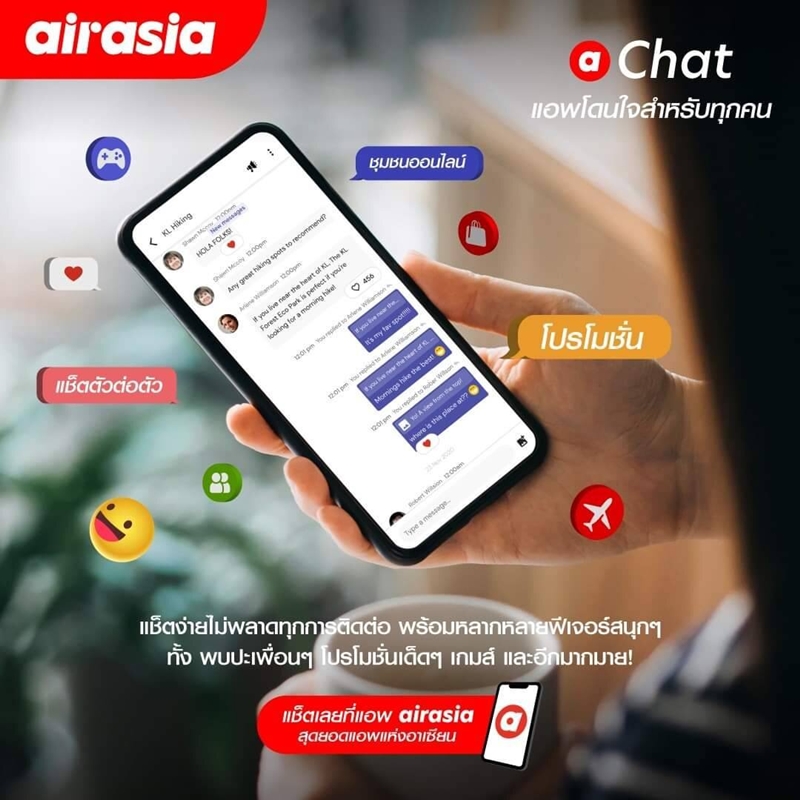 We know that you're always looking for new ways to communicate.
This is why we've introduced airasia chat - a new real-time chat feature, making it easier to chat with airasia super app users, connect with like-minded communities, discover the best places to stay, eat and play.
A little background
Melissa Lim, Lead of airasia chat shares that the team aims to establish airasia chat as a one-stop multipurpose messaging platform for its users to continue enjoying a social and seamless chat experience. More exciting features which are on par with the best in the business will be announced soon.
Sumit Ramchandani, CEO of airasia media group shares, "We've now become much more than an airline. From connecting people to destinations, we've evolved into a full-fledged digital, travel and lifestyle company with something for everyone, from food deliveries, fresh groceries, shopping and much more through the airasia super app.
And the super app is now also more than just an ordering platform, but a space to let everyone connect with each other, join communities among like-minded travellers and foster social-based commerce - leading to the introduction of the airasia chat function in the app.
The airasia chat function in the app, which is part of the AirAsia Media Group was created to leverage on the strength of the super app, and we are confident that it will continue to increase user engagement through the various open chat rooms and encourage app stickiness. From a user perspective, they will be able to get the big picture of everything across the airasia ecosystem through this function."
Here are more details on what's available on the airasia chat feature?
Join a community
You get to pick and choose community chat rooms with topics that resonate with you and chat with other users. All a user needs to do is to join the community of their choice, click Join and start chatting.
Among the top community chat rooms are Kuala Lumpur Travellers and Bali Travellers, while airasia.com promotion has the highest followers for the Channel. More exciting chatrooms and channels are coming up as airasia chat members continue to grow.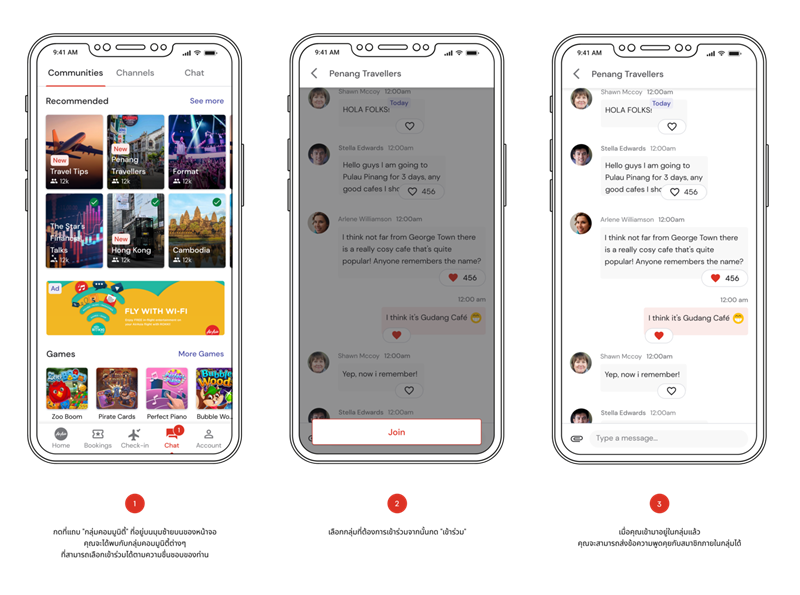 Stay updated with channels
These are the available channels right now, with more to be added soon. Join any of the channels to get the latest updates from airasia from promotions, news and more.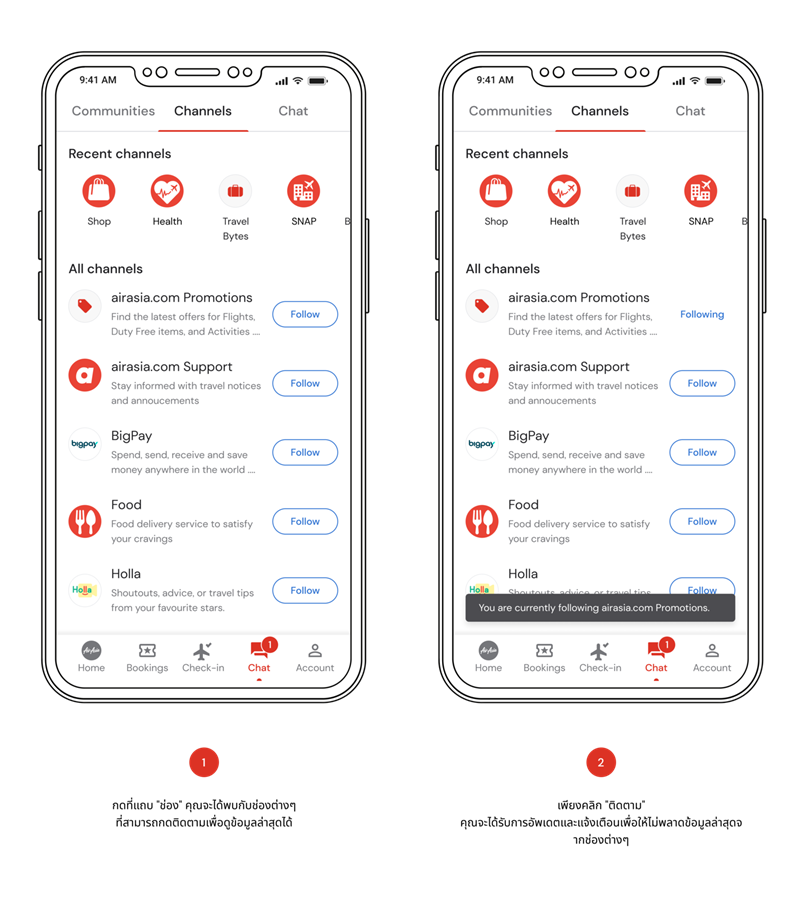 Connect with one-to-one chat
Want to chat with like-minded individuals or find someone that catches your attention in the community rooms?
With the one-to-one chat, you can search other users via nickname or sync your phonebook contact. Find the user, click on the name and you can start a private conversation by sending a message to the user!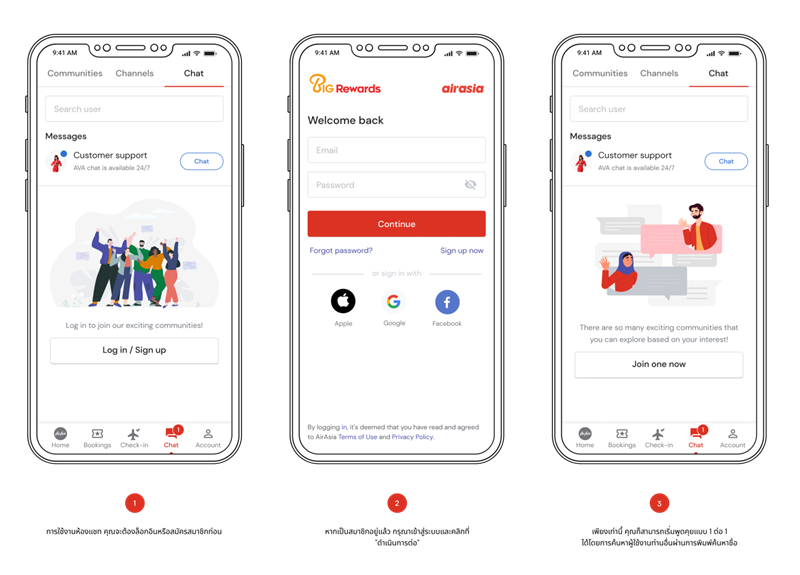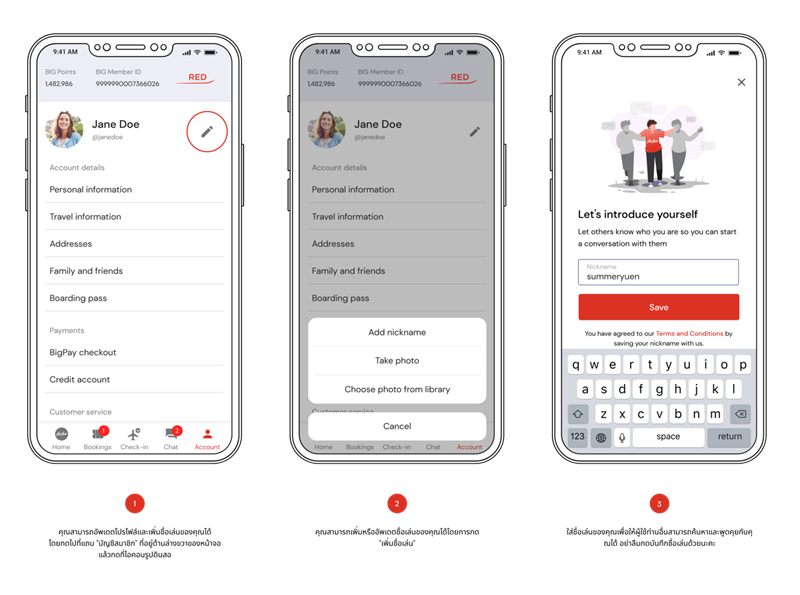 Another exciting feature is the ability to chat with in-flight passengers on the same flight as you or even on ground within airasia WiFi-enabled flights.
So chat away and make new friends before you even arrive at a destination!
Have fun with games
This segment features free games for users to play wherever you are!
The Points Catcher game brought to you by BIG Rewards, users will be able to collect BIG Points and spend them in the airasia super app!
What are you waiting for? Let's play the Points Catcher game and collect free BIG points now!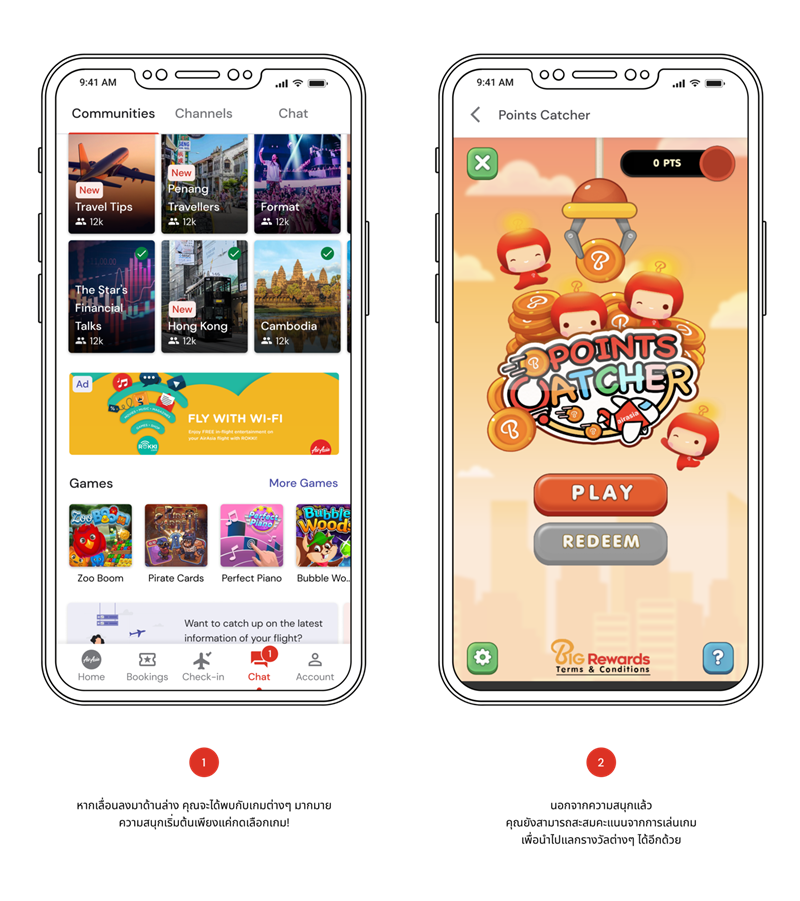 Create a Social Profile
Complete your personal profile by uploading your photo on the airasia super app account info with easy steps below!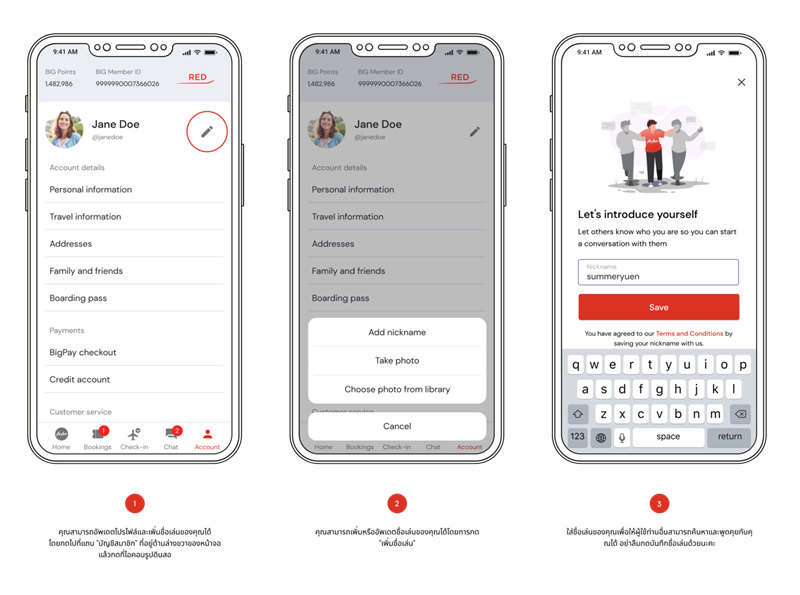 How to start using the airasia chat feature?
Now that you already know all these exciting features, follow these simple steps to log in to your airasia super app account to use the airasia chat!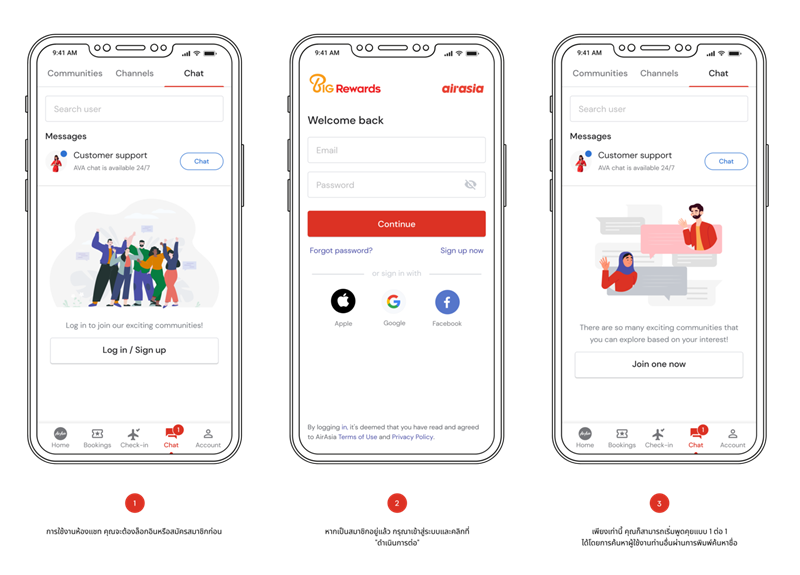 Download the airasia super app now via the Apple App Store or the Google Play Store to enjoy the airasia Chat feature!
---